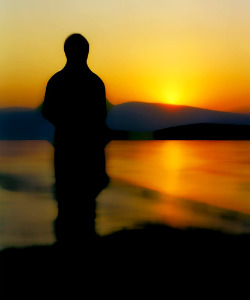 Cleaning The Cupboard, Abhilasha found her Wedding Photograph and the whole occasion of her Marriage with Manan Brought Tears In Her Eyes..

A lot Of Dreams.. A new Life A new Relation, Abhilasha Had Never Thought Of Marrying and Moving Away from Her Parents.. She Was Happy To Be With Her Husband, But Yearned The Company Of Her Parents... The Scoldings Of Her MIL And also Was scared Of The New Lifestyle Of A Metropolitan City Bombay!!

After Stepping On the Sand Of Bombay, She Could Feel A sense of Independence, A fresh air which told her to live life as she wants and Enjoy Each Moment...

Abhi... Tum Daro Mat... Main Humesha Tumhare saath Hun...(Abhi, No Need To Fear, I am Always with You). Hum Yha Apna Ghar Mil Kr Banayenge... (We ll Make Our House Together) Hmare Sapno Ka Ghar(Our Dream House..)
She Was Happy With Her Married Life Until A day Manan Got Shot By his Rival Professional and he Lost His Memory... She Tried Her Best To Remind Manan About Her but all went In Vain... He only Remembered His Parents and wanted To Go Back To Bhopal... Abhilasha did Not accept Failure and also Did Not want To Bother Her In Laws so she asked them To Pay a visit Every Month..
She Helped Him Do Every Thing, Took Care Of Him... Cooked Food for Him and Kept every Thing as He Desired... Within A Few Months... Manan Was Recovering But He still Did Not Remember Who Abhilasha was... Why Was She With Him And Why Did She Care For Him As If She Was Related To Him...

Abhilasha Left No Leaf Unturned But Her Inner Self Confidence Was Not as strong as it was before... She Could Not accept The Fact That Manan Forgot Her... He Forgot All The Moments Spent With Her...

She Hugged The Marriage Pic and Cried Her heart Out...
She Wanted To Run Away From The Truth And Get Back The Normal Manan Back... She Wanted To Hug Him...

She Was Brought Into Reality By a Familiar Hand On Her Shoulder... She Turned Back And Was Hell Surprised To See Manan Stand In Front Of Her...

Mrs Manan Sharma, Apki Aanko Mein Aansu Ache Nahi Lagte Hain...

Ma... Manan...(She Hugged Him Tightly)... Tum Mujhe Kaise Bhool Gaye The Manan.. Main Bohot akeli Pd Gyi Thi Tumhare Bina... Manan... I love You A Lot...

Abhi... Main Tumhe Bhula Nahi Tha... Bhagwaan Ji Ki Pariksha De Raha tha... Wo Mujhe Dikhana Chahte The Ki Tum Mujhse Kitna Pyar Karti Ho...

To apko Result Kya Mila...??

Manan Hugs Her and says:- Hmmm Result Yeh Mila Ki main... ni... Hum Dono Pass Ho Gye Hain...

Abhilasha Blushes at This..

Abhilasha:- Manan Apki Pariksha K sath Sath Bhagwaan Ji meri Bhi Pariksha Le Rahe The...

Manan:- Kaisi Pariksha abhi...??

Abhi:- Ap Apni ankhein Band Kariye... Mujhe Sharam Aati Hai...

Manan:- Ohooo To Mrs Manan Sharma Ko apne Pati Se Bat Krte Hue Sharam AA rhi hai...

Abhilasha:- Dhat... Kijiye Na...

Manan:- Lo kr Li...

Abhilasha Keeps a Card On Manan's Hand... And asks Him To Open His Eyes...

He Opens The Card... And Is Enthralled By Seeing It and Picks Up Abhilasha and Whirls around The Whole Room...

The card Had The Following Words...
---------------------------------------------------------------------------------------------------------------------
Hello Darlings !! this is one of my last posts for the time being... Got my exams starting from 20th Feb so i need to concentrate there... Will be back soon with a Story which is based on a true Incident!!
Till Then Good Bye Take Care!!