I'm soooo sorry for MIA for quiet sometime... we are literally being dumped with work in college.. :|
annyyywayy,
Recently we had to do a survey on what people preferred more - the Traditional markets or the glossy malls ?
Annnd we were surprised to know that most of the Women preferred the market (in spite of the swanky glossy latest offers in the mall ) while many men preferred the malls.
The reasons being :
Women
1. You can bargain and bargain and bargain your lungs out with a shopkeeper in the market.
2. The 'connection' between a shopkeeper of a market and the customer. ( Larger possibility of discounts ;)! )
3. Informal - you don't really have to be conscious when you go to a market.
Men
1. 'Bird' watching in the mall is more easier and 'classier'! (wtf! )
2. Hiding in the food court in a mall is much easier than in the market ka street food stalls!
3. Continue the 'bird' watching...
With the mall culture hitting each and every city and town, and each and every mall trying to 'out-do' one another and looking like glossy 'gift boxes', its starting to eat away the earthy markets.. Even though the market may be dirty, stinky, crowded, no AC etc., I would prefer a market shopping for the veggie smells, the 'actual' attitude of people ( the fake attitude comes out in the AC supermarkets! ), getting lost in the puzzle of gullys ( and depending on the 'people' map )... the local chaii shops and Chaat carts and bajji centres...
Even though under the scorching sun, I would def miss the Mall's Air condition and the expensive perfumed space with music in the background, I think i would be more comfortable in the market with a Umbrella and phone ka music plugged into my ears and not having people look at me and 'scan' me... ( i hattteee it when people do that in the malls! )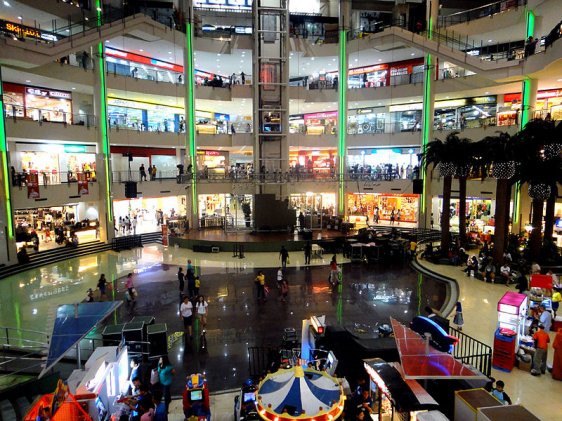 Whats your take on it? Market ya mall? :) :)
At the end of the day, its all about your perception of life... :D